Synkey SK5320 is the latest thing in passbook printer result from the experience and technology for the past 50 years.
This model guarantees the fastest printing, the most flexible media align-ment with the reception at any position,
the longest ribbon life and the most quite acoustic noise level of its product category.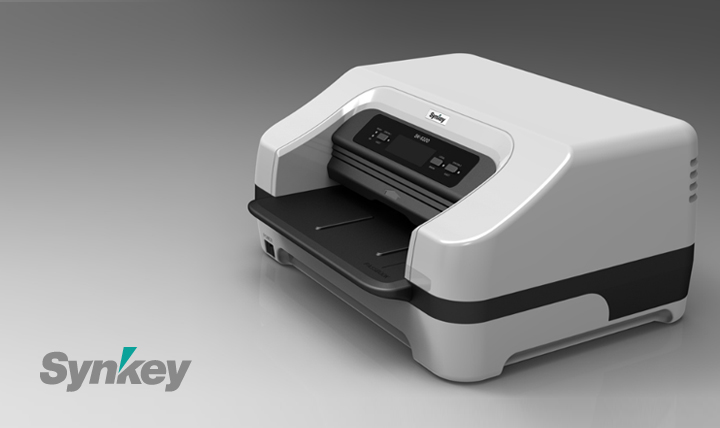 · High capability of interfacing to world wide standard (RS-232C)
· Auto alignment function for operator's convenience.
· High performance by bi-directional printing method with logical seeking.
· High quality printing with 24 pins for any characters including Chinese.
· Most productive and cost effective design with compact size.
· Synergistic key solution for fulfillment of the user's complicated require- ments at working area.